"It is in dreams that I have known the real clutch of stark, hideous, maddening, paralysing fear."
H. P. Lovecraft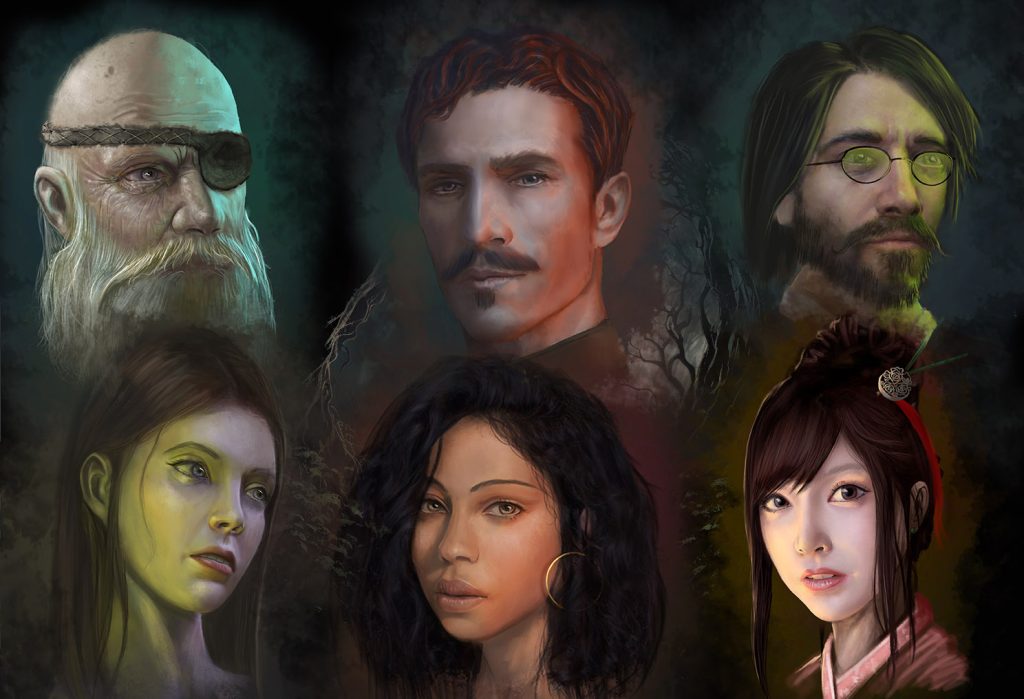 DESCEND INTO THE REALM OF DREAMS
It is the 1930's. Six Dreamers are trapped behind the gates of sleep by dread Cthulhu! It is up to you to delve into their dreaming minds, recover their fragmented memories and help them escape the nightmare. Only by exploring the Dreamlands, piecing together the mystery that holds them hostage, while dodging the minions of the Great Old Ones, will you find the Dreamgate and the matching key required to wake up and win the game… or else be lost forever, trapped in a prison of your own mind!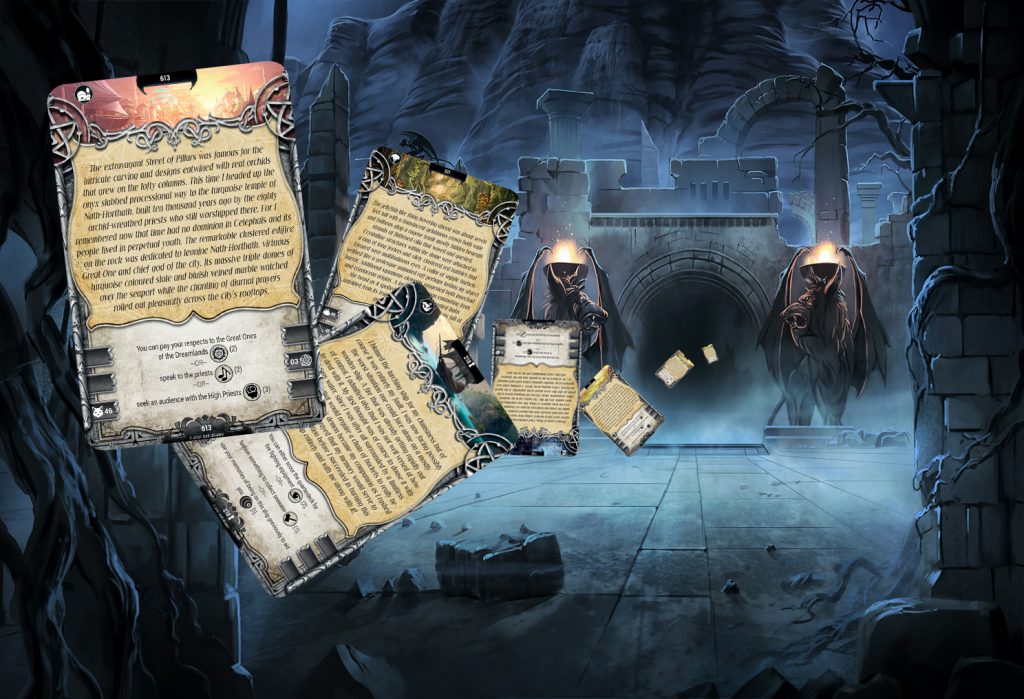 AN EVOLVING STORY GAME WHERE YOU ARE THE HERO !
DreamEscape is a story-card game hybrid of choose-your-own-nightmare and Cthulhu mythos novella. A deeply narrative experience where every encounter requires difficult choices… and each decision leads you down a different story path. Will you navigate the dream realms successfully or succumb to the growing power of Great Cthulhu? No two games will ever be the same!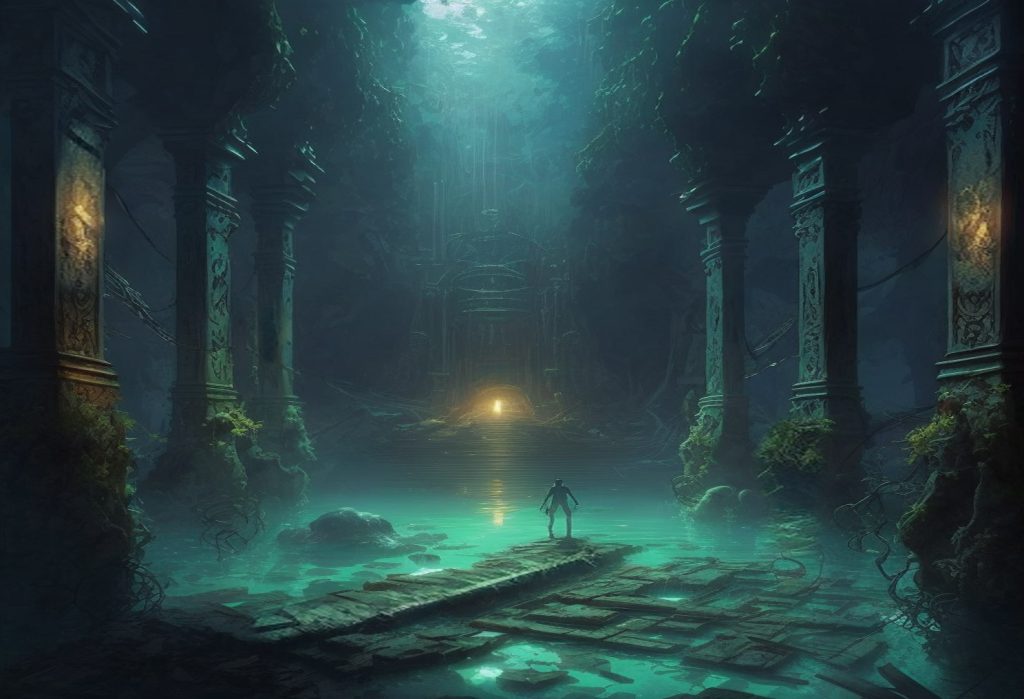 UNRAVEL THE MYSTERY, SURVIVE THE HORROR
DreamEscape encourages repeated play as the choices you make in each encounter reveal more of the multiple stories hidden within. All you have to do is survive! But it won't be easy. Cthulhu is busy undermining your Dreamer's sleeping mind, eating away at their sanity and memories of the real world. Only by careful management of your precious few resources can you hope to stay ahead of his minions. Discovering secret Keycodes, Artifacts and Lore will unlock alternative story paths and escape routes.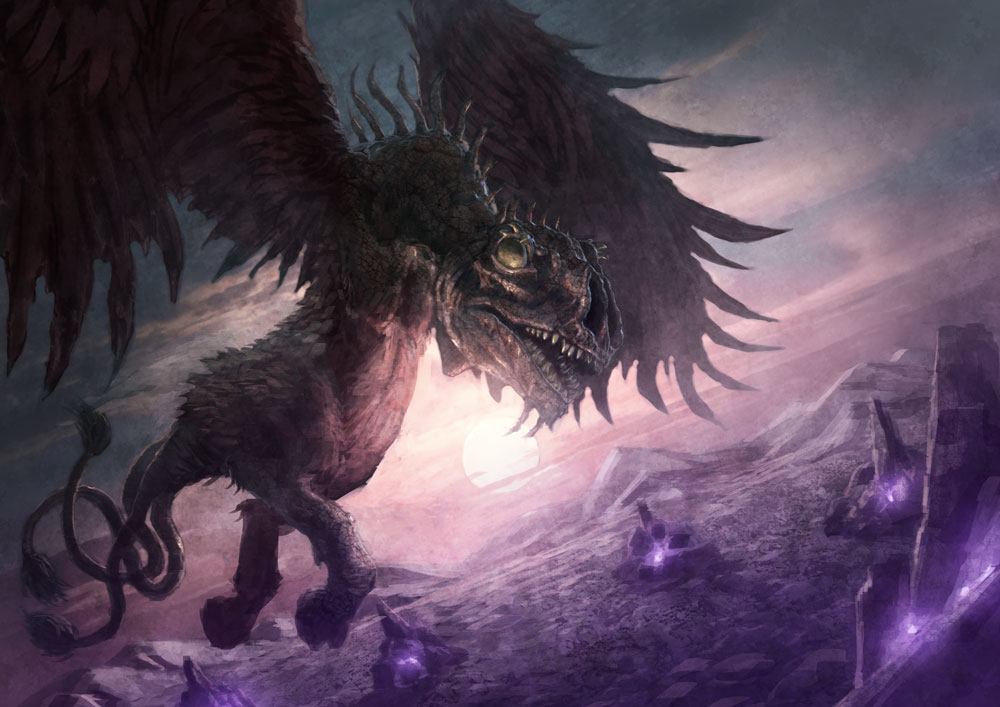 STORY-DRIVEN MECHANISMS, IMMERSIVE GAMEPLAY, ENGAGING CHOICES
The game's unusual test mechanism provides RPG-like choices in every encounter with your 'pool of skills' changing throughout the game. The powerful dream abilities of Déjà vu and Lucid Dreaming help by offering secret insights into the mystery or by giving you wondrous capabilities! But beware – the more you influence the Dreamlands around you, the stronger Cthulhu's influence over your Dreamer becomes…
Join the DreamEscape Community
Newsletter